Today Theo officially became ours! I signed the paperwork that is required, and he came back to the hotel with us!! It is so hard to believe, after all of this time - he is now under our care!
It was a day filled with joy and celebration - Theo's foster family planned a beautiful going away party complete with decorations, food, entertainment and fun! His classmates all came, as did the teachers. They had a dance that they performed for us as well, it was quite special to see. In addition they sent him home with many gifts to remember his time with them, and to wish him well.
It was also a day of mixed emotions, as we were celebrating the joy of him joining our family, his foster family had to watch him leave. They lavished us with gifts and memories that we will cherish forever. We will continue to keep in touch with them after we bring him home, for sure!
His birth family also left a gift for the family that would ultimately adopt him. We will never be able to have contact with them, but we now have a token of appreciation from them. I was moved to tears by this gesture.
This day was a very special day, our "gotcha day". It is very hard to believe, but after this long process he is finally here. Praise God!
A few pictures from the day: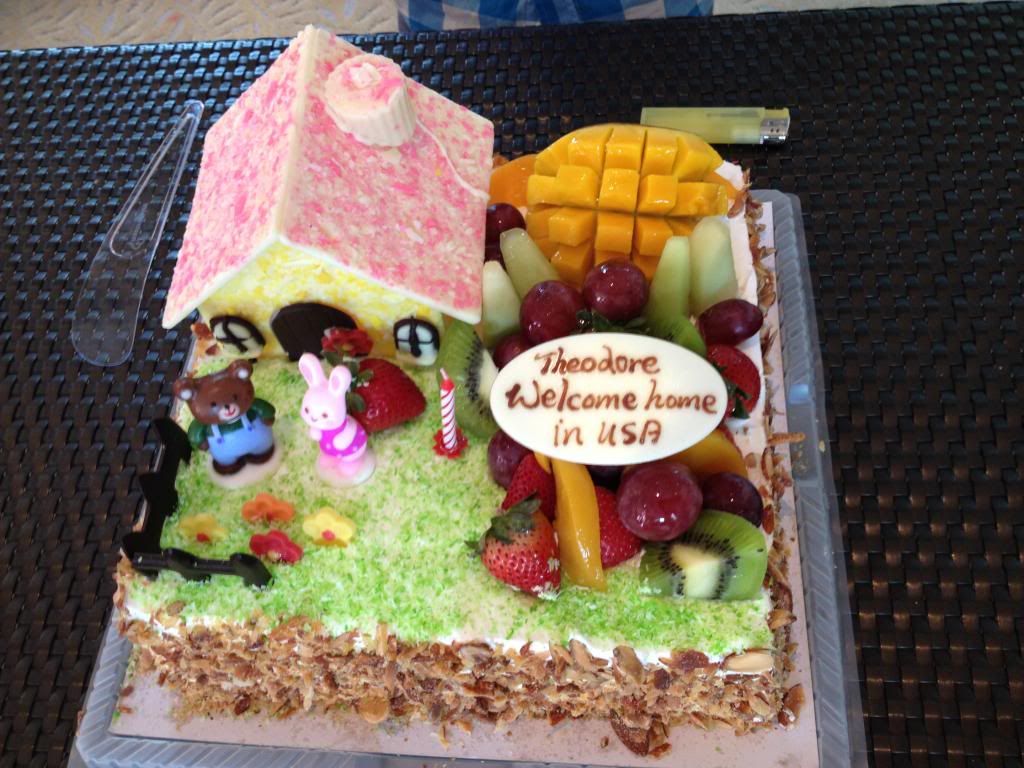 Heidi again. ;)

They still have a couple of days in-country before they head back to the States - days to sightsee and get to know each other better in a familiar location for Theo. Please continue to cover them in prayers during this time, and as they head back around the world on Saturday. Homecoming is REALLY late on Sunday night, and I'll make sure to keep everyone updated on how that goes!


Thank you again for all of your support!! We are so grateful for you all for helping to make this happen. If it weren't for you, I wouldn't have just been sitting in front of a computer screen, watching my new son point to me and wave and say "Hi Mama" unprompted. You all have made this possible. Thank you, from the bottom of my heart.