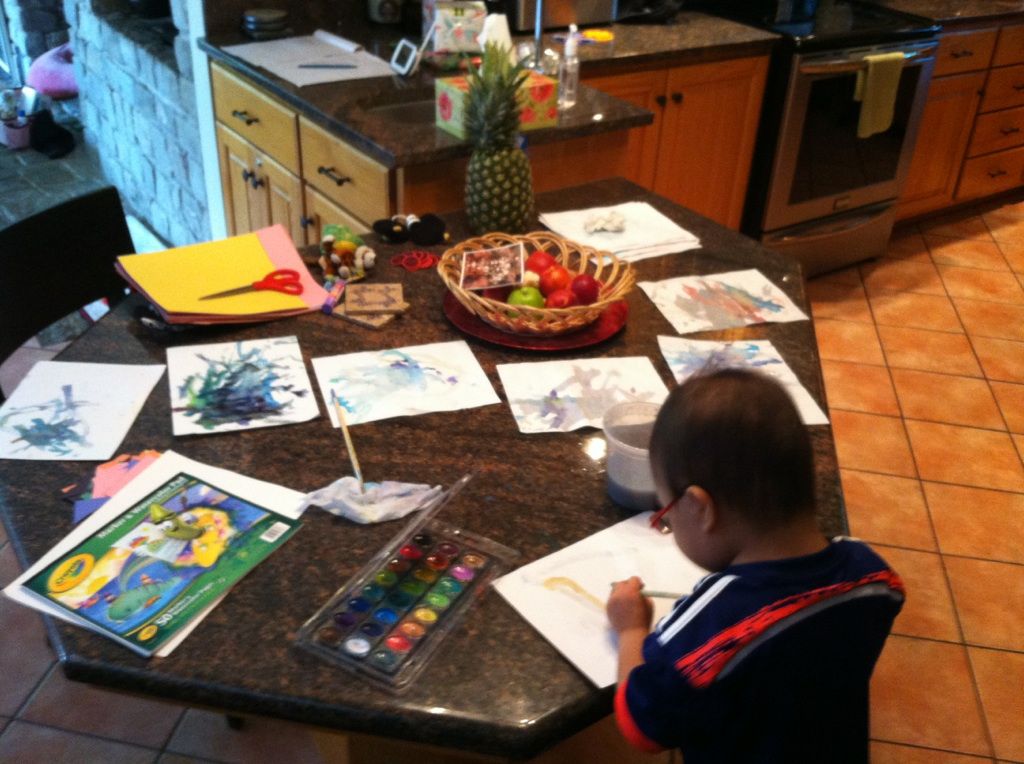 We tried painting with water colours today while the baby was napping and the big boys were at gymnastics practice.
To say he enjoyed it would be a bit of an understatement. He LOVED it. I had a whole other project prepped in case this one didn't work, and we never got to it. That'll be tomorrow's fun!
Love this little guy so much!