It's been exactly one month since Theo came home. So much has happened in that month!! We're supposed to have our one month post-placement visit tonight, but weather might dictate otherwise. It's crazy hot and humid here in Maine, and there are some severe storms heading our way. Our social worker has to drive over an hour to get to us and she's hesitant about being out on the road with those storms hitting. I don't blame her - flash flooding is nothing to laugh at!
I was going to update after our visit, but with that being up in the air, I thought I would take this minute to go ahead and update now. Theo is doing fantastically well. He seems to know that Mike and I are Mommy and Daddy - coming to us for comfort and any thing else he might need. We still have a lot of work to do when it comes to bonding, of course (we have years to make up!!), but I'm incredibly grateful for the amount of ground we've been able to cover with our relationships already so far! He LOVES his big brothers and no longer seems hesitant around his baby sister (picture proof below).
He came home almost fully potty trained, and I'm happy to report that he has not really regressed on that front (yay!). He's eating and sleeping wonderfully, except for food that isn't prepared at home (we only have eaten out once so far, but he wouldn't eat at the restaurant. I've ordered take out a couple of times, but he hasn't really liked anything that I didn't prepare myself). That's fine with me - we probably could use an excuse to shave going out to eat out of our budget!
Mike has gone back to work, and Theo seems to have adjusted to that change well, too. He's VERY happy to see Mike when he gets home, but he's totally comfortable with me during those work hours, too. We'd worked out a back up plan for an extended stay at home for Mike if Theo needed it, but he really is adjusting so very well to our family. He's a total gem, this little man of ours!!
We're all getting better at communicating, which is great. Theo is quickly picking up ASL signs, to the point of being able to specify just what he wants to eat and drink (as opposed to just saying he was hungry or thirsty). He really is an amazingly smart little boy!
We toured a local school last week for Theo. They definitely have room for him, so now we're just trying to figure out the best way to go about arranging the different therapies that he'll need at that school (OT, PT, speech, for example). There are two different options (through the school district or through our insurance), and we're trying to figure out the definite pros/cons of each. We'd had a general idea before Theo came home (as we'd researched all of this during our preparation for him coming home), but now that we know his exact needs and abilities, we're able to get a better sense of what a typical day would look like for him. (his evaluations and medical charts weren't able to be shared with us until he actually came home, so we just had a general idea of his abilities before that). He LOVED the school, and we were really impressed with it, too. The director herself met with us and walked through the different options and services available to Theo and he just loved her. He had so much fun that he was asleep in his car seat before we even left the parking lot!!
The baby is stirring from her nap, so I need to wrap this up, but here is another round of pictures to enjoy! Thank you for continuing to pray for us!!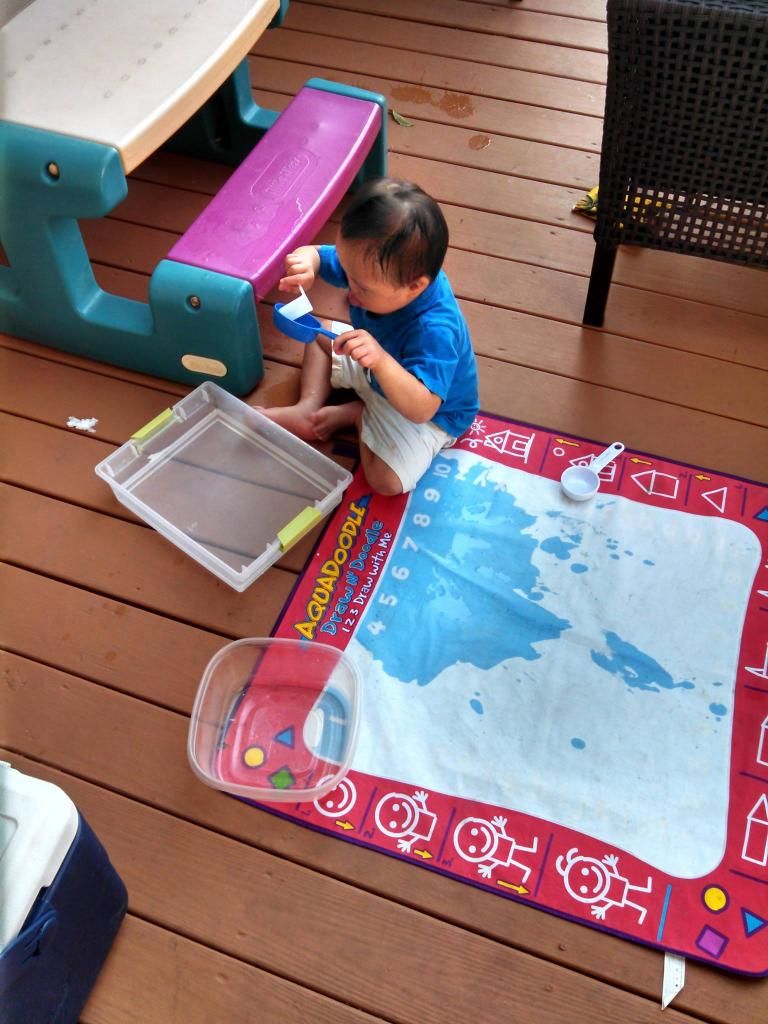 He LOVES playing with water. We go through about 4 clothing changes a day because he's constantly getting wet!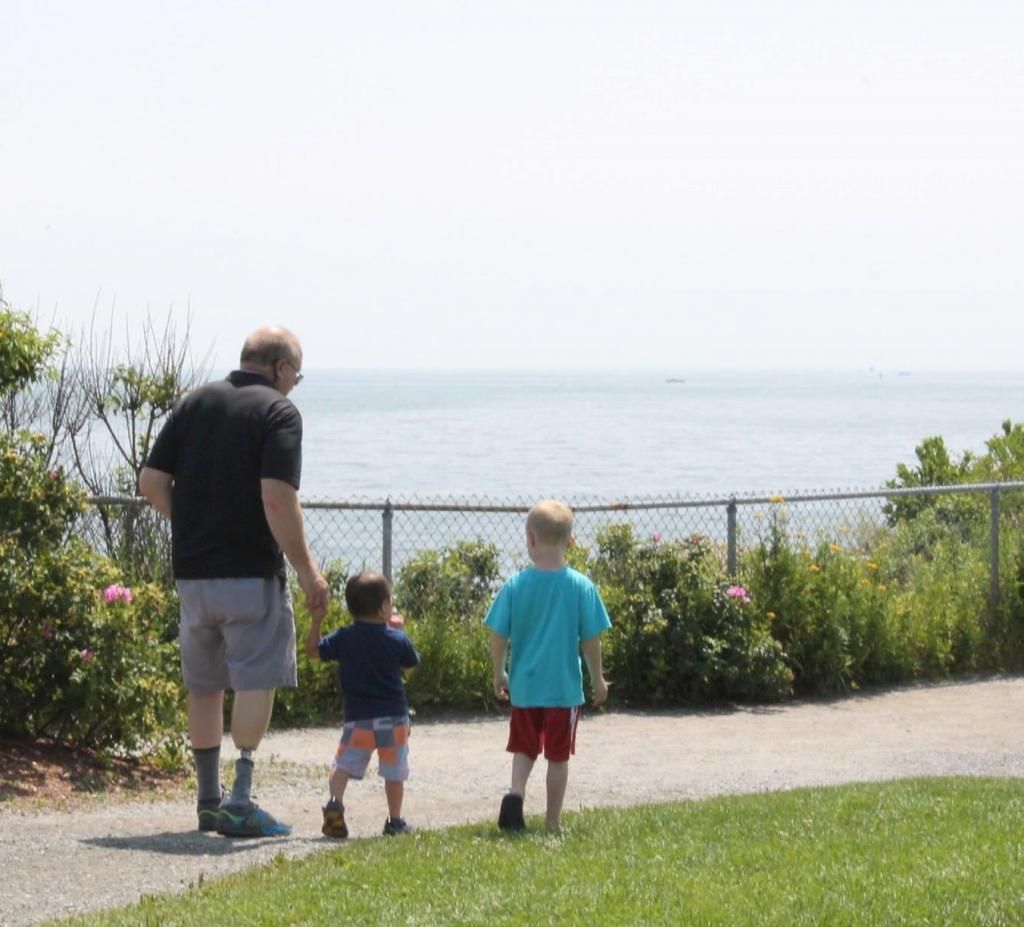 Exploring the ocean with Papa and big brother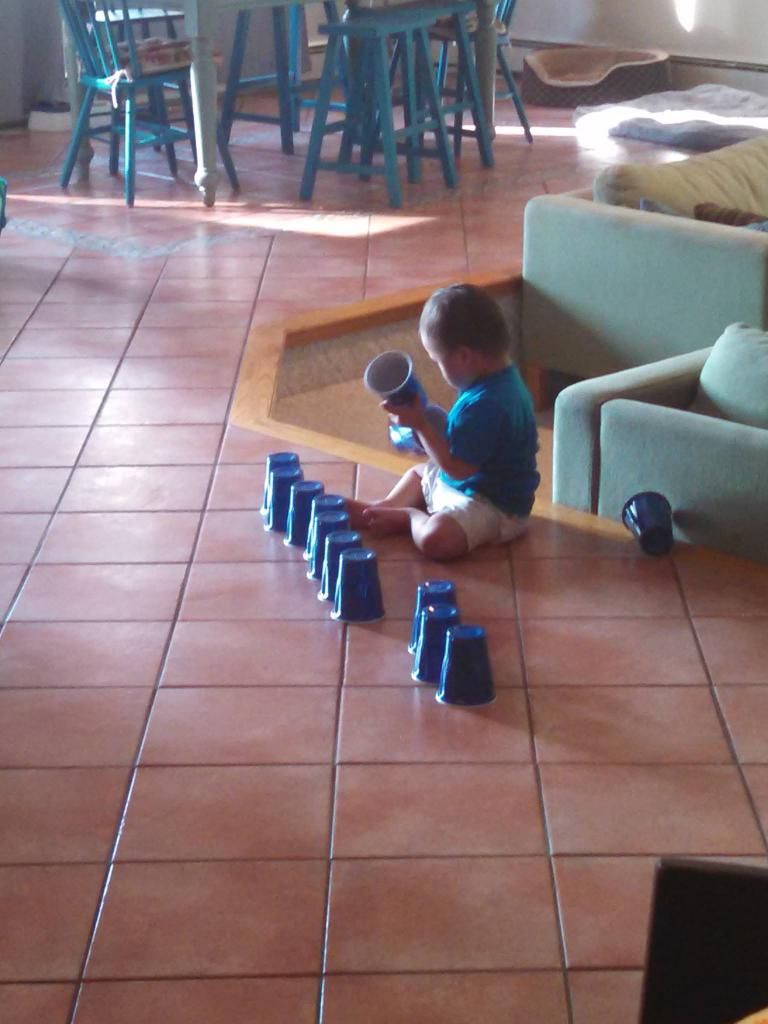 Playing with plastic cups while I make dinner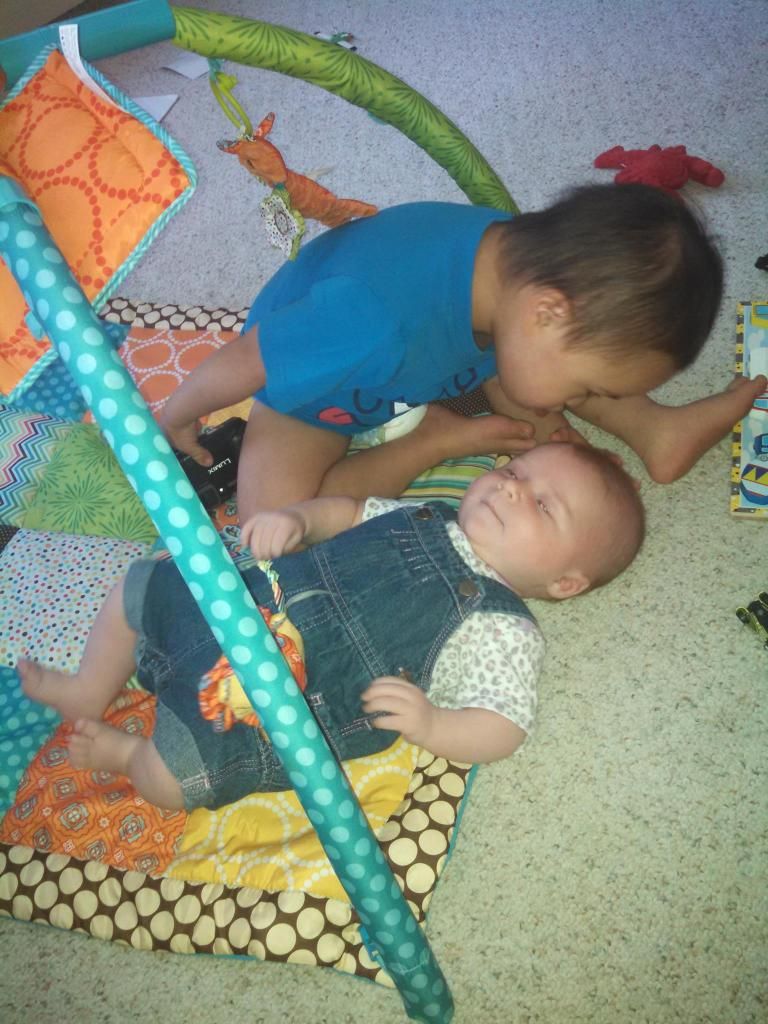 Giving baby sister a kiss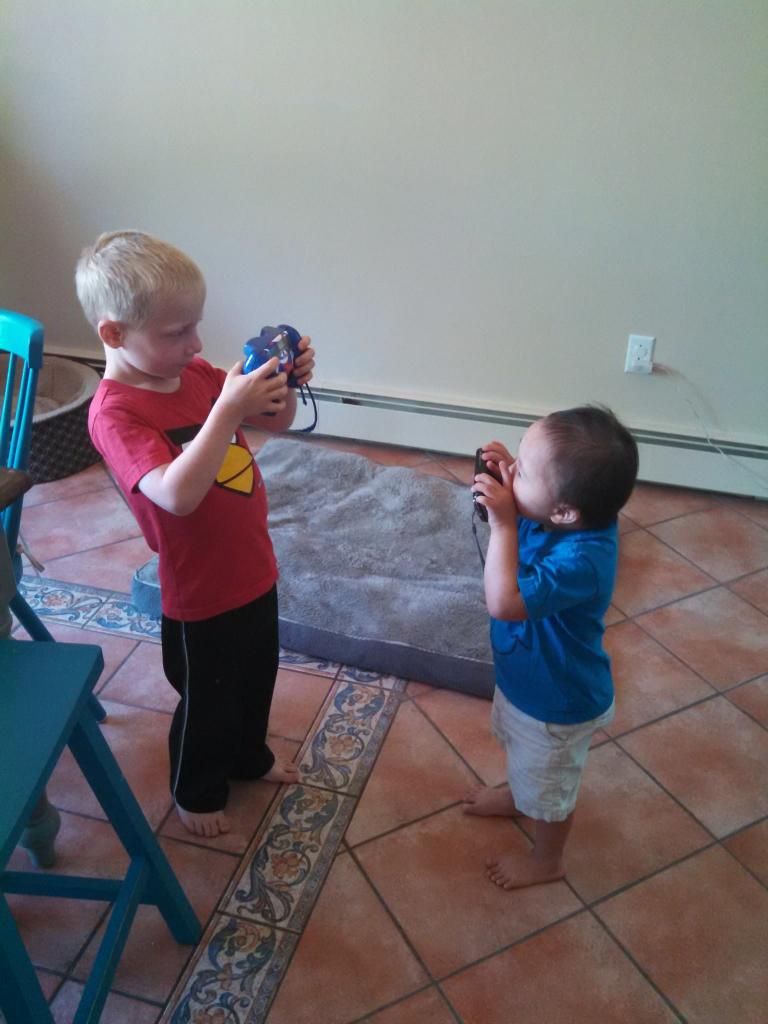 dueling cameras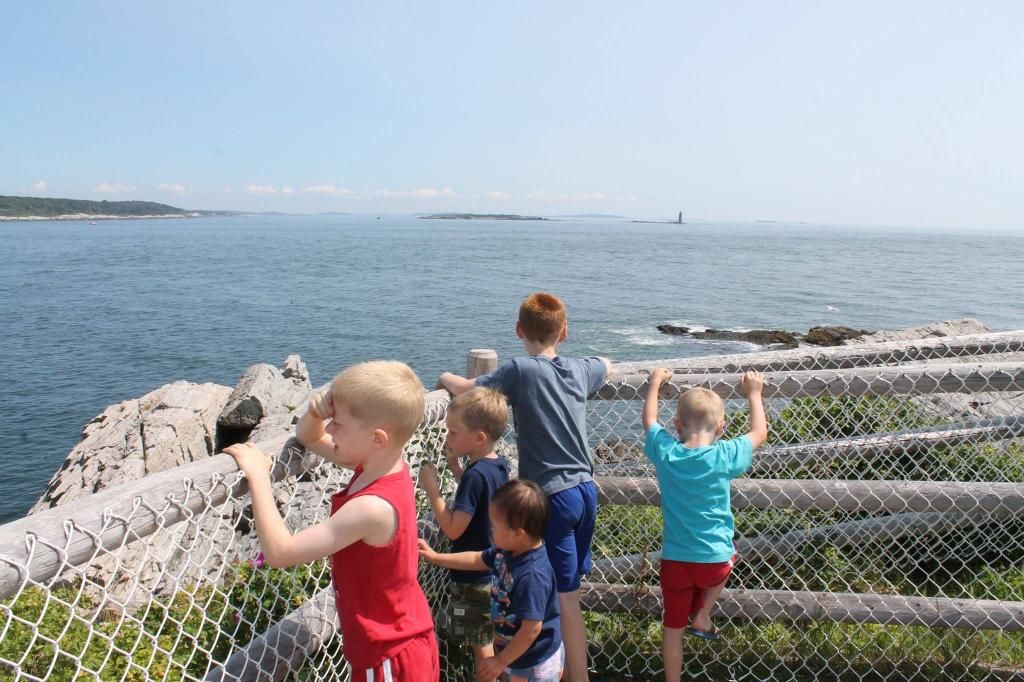 Exploring the ocean with cousins and brothers
Family photo from last weekend at Church